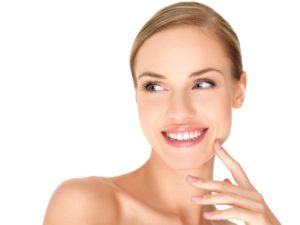 Over time, dead and damaged cells on the surface of the skin can build up, making the skin look dull and tired. Too much exposure to the sun and the natural ageing process can also take their toll and leave the skin with imperfections. If you are concerned about black heads, rough or congested skin, Microdermabrasion could give you the results you're after.
Diamond Microdermabrasion will give your skin a new lease on life, revealing a fresher, younger looking you. The treatment is suitable for all skin types and can be used to effectively improve the appearance of black heads, brown spots, shallow acne scars, sun-damaged skin, dull or ageing skin, acne-prone or blotchy skin and fine lines.
Microdermabrasion is one of simplest skin rejuvenation treatments and is even suitable for those with sensitive skin.
We always recommend a course of sessions, as microdermabrasion is a progressive treatment. You will start to see visible results once the new skin cells are produced, leaving you with a healthy glow to your skin.
Using a mechanical diamond tipped tool to encourage cell rejuvenation of the skin for a youthful look, reducing lines, wrinkles, and pigmentation. Including soothing mask, pressure point massage and LED Light Therapy treatment.
Duration and price
Facial And Treatment (1hr 15mins) – £77.00
Treatment (45mins) – £52.00